Community-engaged research and knowledge-sharing for a healthy city
Since inception almost ten years ago, makeCalgary has grown to become an interdisciplinary network committed to conducting and translating research into policies and programs that have a real and positive impact in our city. makeCalgary's activities have evolved and expanded to include hosting impactful events, supporting and collaborating on research projects, and partnering with the City of Calgary and other community stakeholders. 
See the listing of our past events below for how we engage Calgarians.
makeCalgary acts as a central platform to connect researchers, municipal decision-makers, and community leaders in a unique and collaborative way. We organize our efforts into four criteria that define a great city.
RESILIENT -- Resiliency helps us to sustain unexpected change by designing buildings and communities that can respond to dramatic shifts in social, physical, economic, and ecological systems
VIBRANT -- Vibrancy is the intensity of life, energy, and enthusiasm that attracts people, encouraging cultural and economic activity that increases diversity.
HEALTHY --  Healthy is a measure of well-being and livability, and can be applied to the built environment as much as to individuals. Healthy environments not only contribute to our physical and emotional welfare, but also to our overall quality of life.
EQUITABLE -- Equitability allows everyone to enjoy the benefits of a great city. High quality buildings and communities should be available to all citizens, independent of physical ability, cultural background, or financial capacity. makeCalgary is currently focusing on the makeCalgary EQUITABLE criteria.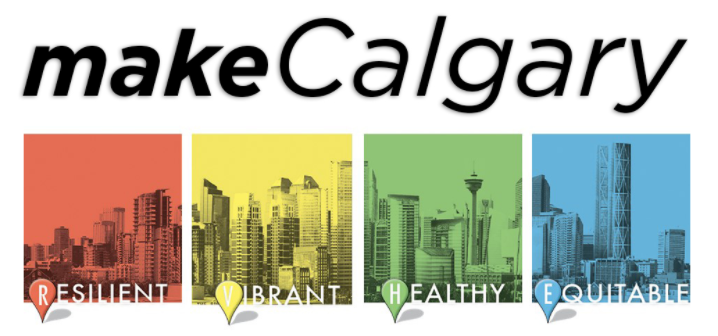 2019: Hosted several public networking events, bringing researchers and municipal staff together for knowledge sharing and collective dialogue. Attendance ranged from 10 to 60 people for the individual events.
2017: Collaborated to host public symposium on healthy cities research and invited local researchers and municipal policy-makers to join with, and learn from, international experts. makeCalgary also collaborated to host an international annual conference (Walk21) to support community and academic dialogue related to walkable communities. Several local initiatives began as part of the conference, including the award winning Fourth Street Underpass work.
2016: Hosted three informal public events to re-invigorate the makeCalgary brand. Events were held on main campus, Foothills campus and at City Hall.
2015: Hosted "makeCalgary Healthy" initiative through a public symposium that brought international leaders to speak with local researchers, policy-makers, and community leaders.
2014: After the 2013 flood, we collaborated on a public makeCalgary symposium and conference: "makeCalgary Resilient". International leaders and policy-makers spoke with Calgarians at various events and the discussions helped to spark the City of Calgary's focus on resiliency.
Collaborative Research and Support Funding
2020: Collaborated successfully with the O'Brien Institute to develop successful multi-year, collective grant application for anonymous donor interested in improving lives of vulnerable citizens.
2019: Integral in connecting UCalgary lead researchers and Vivo Play Project team for evaluative research on physical activity, play and anxiety within the context of COVID-19.
2018: Shared makeCalgary grant from the Calgary Flames Foundation with multidisciplinary university researchers on initiatives related to activity, health and youth. We also hosted public events to highlight the researchers' work and findings.
2018: Awarded CIHR Planning Grant to build cross-disciplined dialogue by hosting three networking events related to each of makeCalgary's three research themes, and emphasized research partners at each event. makeCalgary was invited to share our story with other similar groups from across Canada through a workshop event hosted by CIHR.
2016: Obtained VPR Healthy Cities / Human Dynamics funding to host a public convening symposium on healthy cities research and provided seed funding to six multidisciplinary research teams. Since 2016, each research team has further leveraged funding, provided mentoring, and developed new and/or extended partnerships. See project list and more detail on next page.
Community Engagement Activities
2019: makeCalgary provided administrative support for the drafting of the evidence-based O'Brien Institute's flouride report to the City of Calgary, and unbiased report that was requested by City Council.
2016: A part-time Program Coordinator was hired to provide collaborative leadership and to reinvigorate the makeCalgary Brand.
2015: Hosted "days of service" volunteer work in the NE community of Marlborough through neighbourhood cleanup, community enhancements and a community workshop. makeCalgary also coordinated our "Place It" initiative by hosting several community events.
2014: Was involved with the creation of the "Age-in-Place" laneway house pilot project, a concept and design that has led to related initiatives in Calgary and the surrounding area.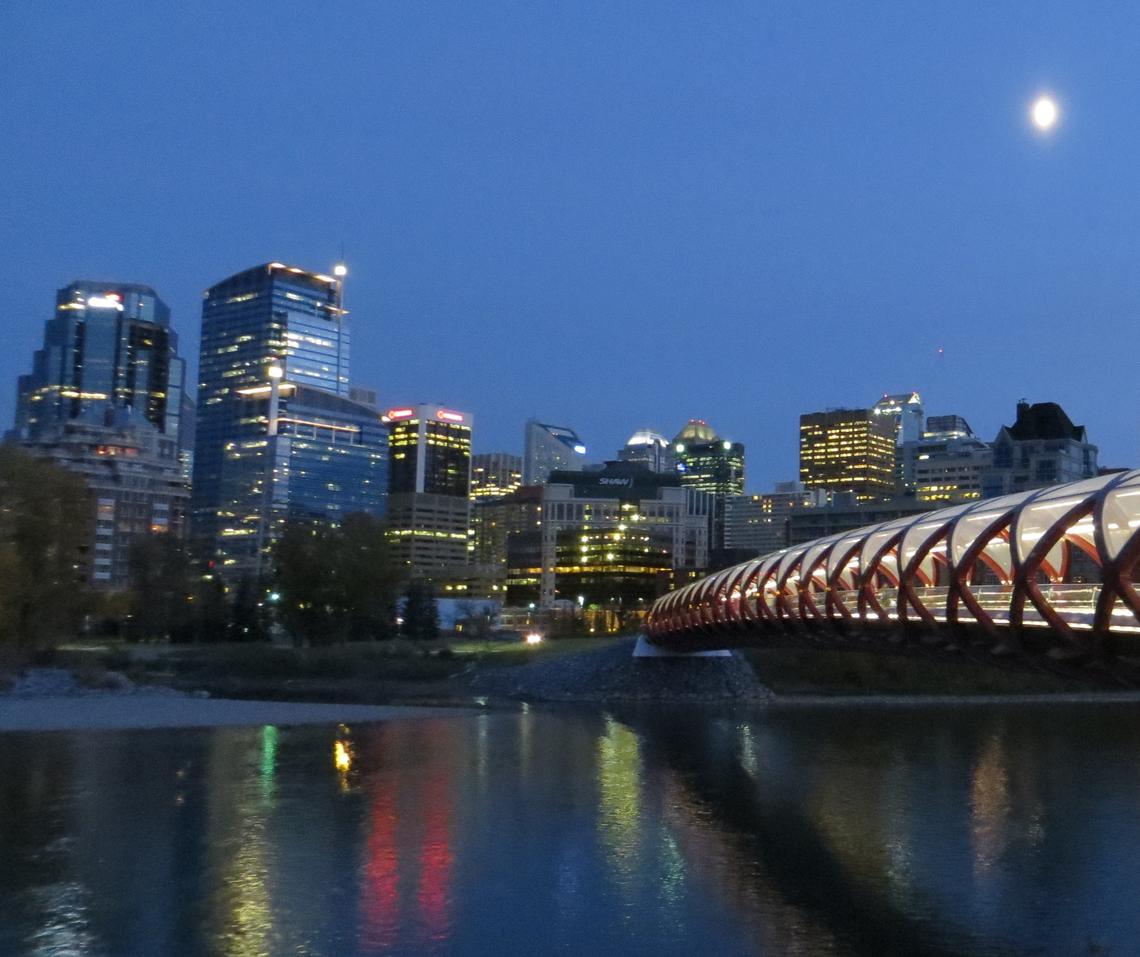 City of Calgary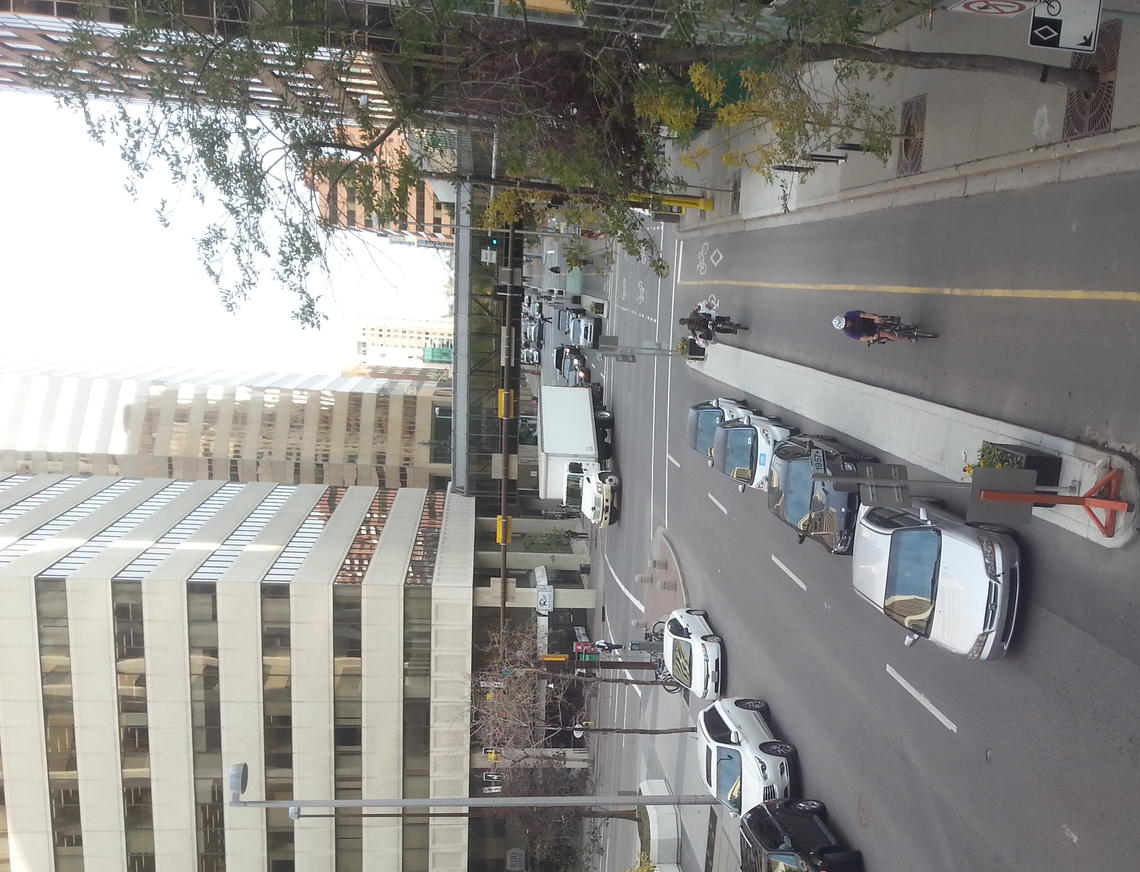 City of Calgary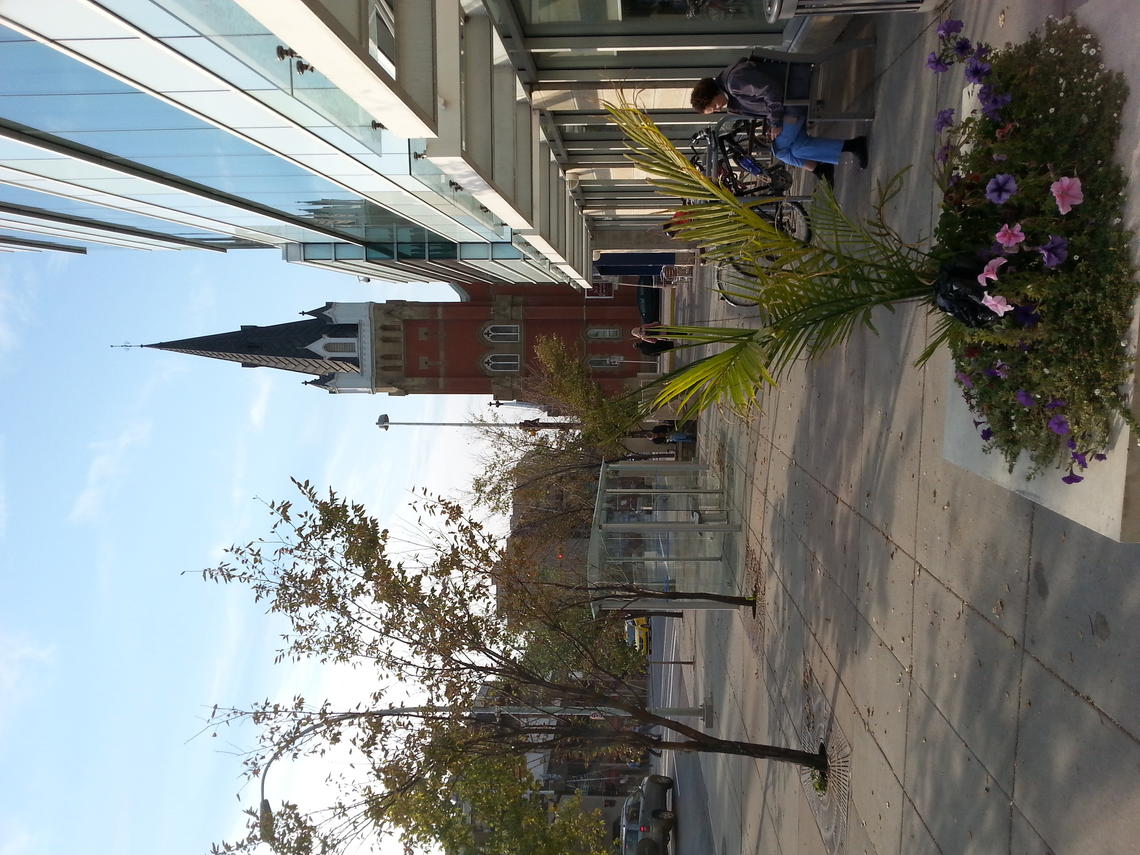 City of Calgary