makeCalgary's Current Work
We are welcoming new leadership, exploring COVID-19 through identifying creative opportunities to improve social and structural urban health, and taking time to re-invigorate the initiative. At the January 2021 makeCalgary Executive Group meeting, a new broad theme of makeCalgary Equitable was identified. Under that theme, we will be working on three sub-themes: Anti-racism, Healthy aging, and Advancing active living capacity for citizens experiencing disabilities. 
We will begin with working with our network of collaborators on the concept: makeCalgary Anti-racist. Interested researchers and students are encouraged to speak with Faculty leads at the O'Brien Institute, Social Work, Kinesiology, and SAPL, or to contact the makeCalgary coordinator at fiona.boulet@ucalgary.ca.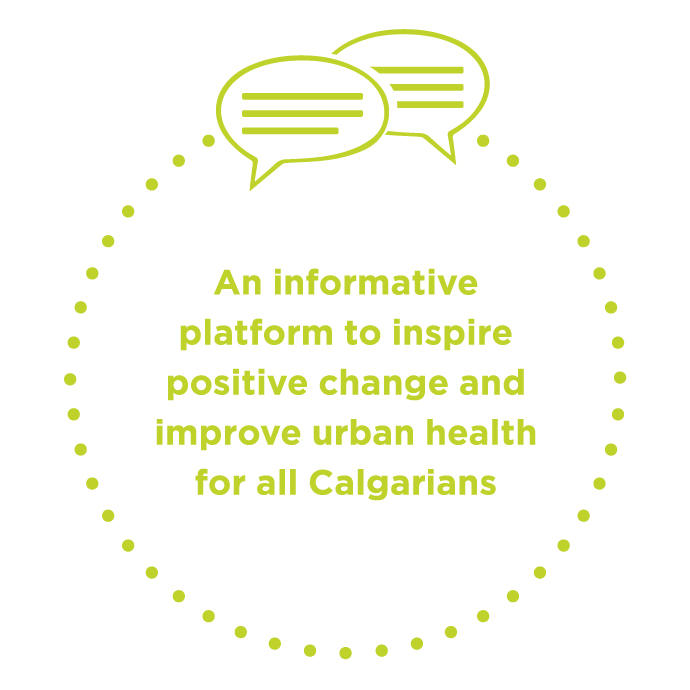 Since its inception almost ten years ago, makeCalgary has grown to become an informative platform committed to conducting and translating research into policies and programs that have a real and positive impact in our city. makeCalgary's activities have evolved and expanded to include hosting impactful events, supporting and collaborating on research projects, and partnering with the City of Calgary and other community stakeholders.
A healthy lifestyle is one of the most effective ways to prevent disease. Through programs like makeCalgary, we are encouraging, and assisting, Calgarians to engage with the community, to get outside and enjoy the cultural and and active options that the city has to offer -- all while improving health and reducing the burden on our health-care system.