Supporting and collaborating with University Researchers
We enable, engage, and fund research projects and initiatives that inspire progressive and inclusive urban change through:
ASSISTING WITH NETWORKING and connections for interdisciplinary researchers and municipal or community contacts,
SHARING FUNDING and grants with interdisciplinary research teams,
SUPPORTING KNOWLEDGE-SHARING opportunities for researchers and research teams, and
ASSISTING WITH DRAFTING of grants or other key documents.
Impactful Healthy Cities Research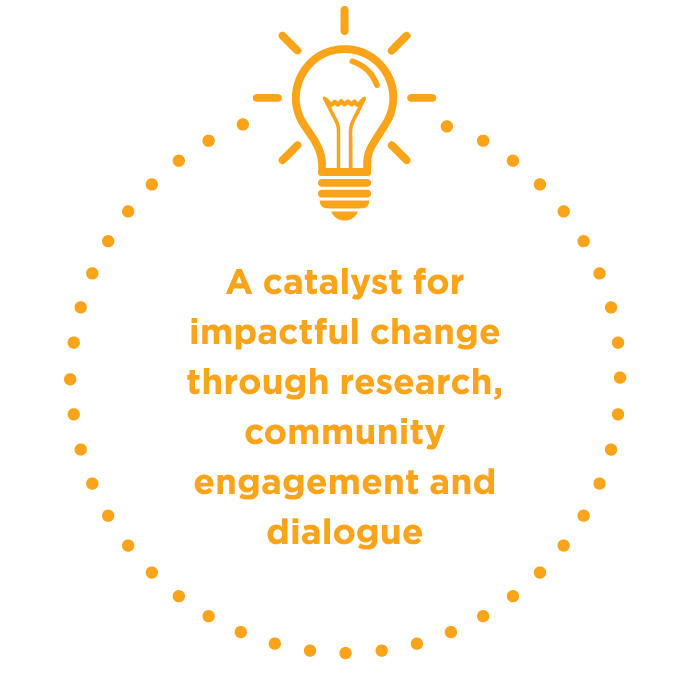 makeCalgary explores the links between urban policy and health
We encourage collective problem-solving of contemporary urban challenges by bringing together university researchers, community leaders, and municipal decision-makers. Through an emphasis upon impactful research, makeCalgary helps researchers see real value of their work when it is applied in municipal decisions, and the municipal decision-makers strengthen and better understand these decisions. We support learnings on health-focused topics related to three themes.
ACTIVE LIVING -- Exploring how municipal policies and infrastructure can support physical activity of all types.
MITIGATION OF SOCIAL and STRUCTURAL VULNERABILITIES -- Exploring how municipalities can best support vulnerable individuals and communities, and mitigate harmful effects on health of suboptimal housing, limited income, and low education.
VIBRANCY and LEISURE -- Exploring how municipalities can enhance quality of life through strategic investments in infrastructure and key events capable of enriching life in the city.
previous examples of how makeCalgary has supported researchers
The requirement to be interdisciplinary made it easier to facilitate and encouraged the building of teams and other collaborations.
Obtaining funding for scoping reviews is difficult (due to unfamiliarity with this type of review methodology) and very few grant competitions fund scoping reviews or any type of synthesis.
The connection with makeCalgary supported the research team in effectively connecting with the City of Calgary staff.